Annova Systems
ANNOVA Systems GmbH, the German software provider offers broadcasters standard newsroom solutions for individual workflows. The company is headquarted in Munich, Germany and is represented by an international office in Singapore.
Associated Press ENPS
AP ENPS is a broadcast news technology leader, with powerful features including management of program rundowns, assignments, contacts, messaging, news wires, archives, and interconnected devices, and remote access capabilities for field staff.
Avid iNews
Avid iNEWS® is a powerful newsroom management system that serves as the dynamic center of content creation and distribution, providing opportunities to help capture more viewers while reducing operating costs.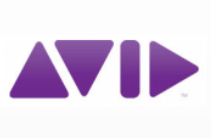 MOS Protocol
The Media Object Server Communications Protocol (MOS) is a protocol for communications between Newsroom Computer Systems (NRCS) and Media Object Servers (MOS) such as Video Servers, Audio Servers, Still Stores, CG's and integrated production systems like the NewTek TricCaster.
NewTek Network Device Interface – NDI™
NDI, NewTek's innovative Network Device Interface technology, is an open protocol allowing video systems to identify and communicate with one another over IP, NDI enables IP video workflows across standard GigE networks.
NewTek TriCaster Advanced Edition
The Newtek TriCasters are complete production and media publishing solutions for creating visually stunning live programs of any scale for broadcast, live streams, projection, postproduction, and social media. Advanced Edition software adds more than 100 production-enabling capabilities to TriCaster productions.

Octopus Newsroom
Octopus 8 is a newsroom computer system designed for use by television and radio broadcasters. Octopus software solution facilitates editorial collaboration between news team members at every stage of the newscast production process, from initial receipt of task notification to the moment the completed story goes to the teleprompter.
Ross Inception News
Inception is a browser-based newsroom content and editorial system that places social media integration right into the center of news production, and encourages content collaboration by being designed to work anywhere, from the newsroom to the field.