The Newsroom to TriCaster and IP Series Connection
Connect at a Glance
NewsCaster Connect enables all of the scripted elements in the NRCS rundown to be tightly integrated with the full production capabilities of the TriCaster and IP Series. Playout sequencing from the news rundown is done under the control of NewsCaster Connect, and sent in real time to the TriCaster and IP Series. Adds, drops, holds, floats or changes of any kind in the newscast are instantly sent to the TriCaster and IP Series with no operator intervention required.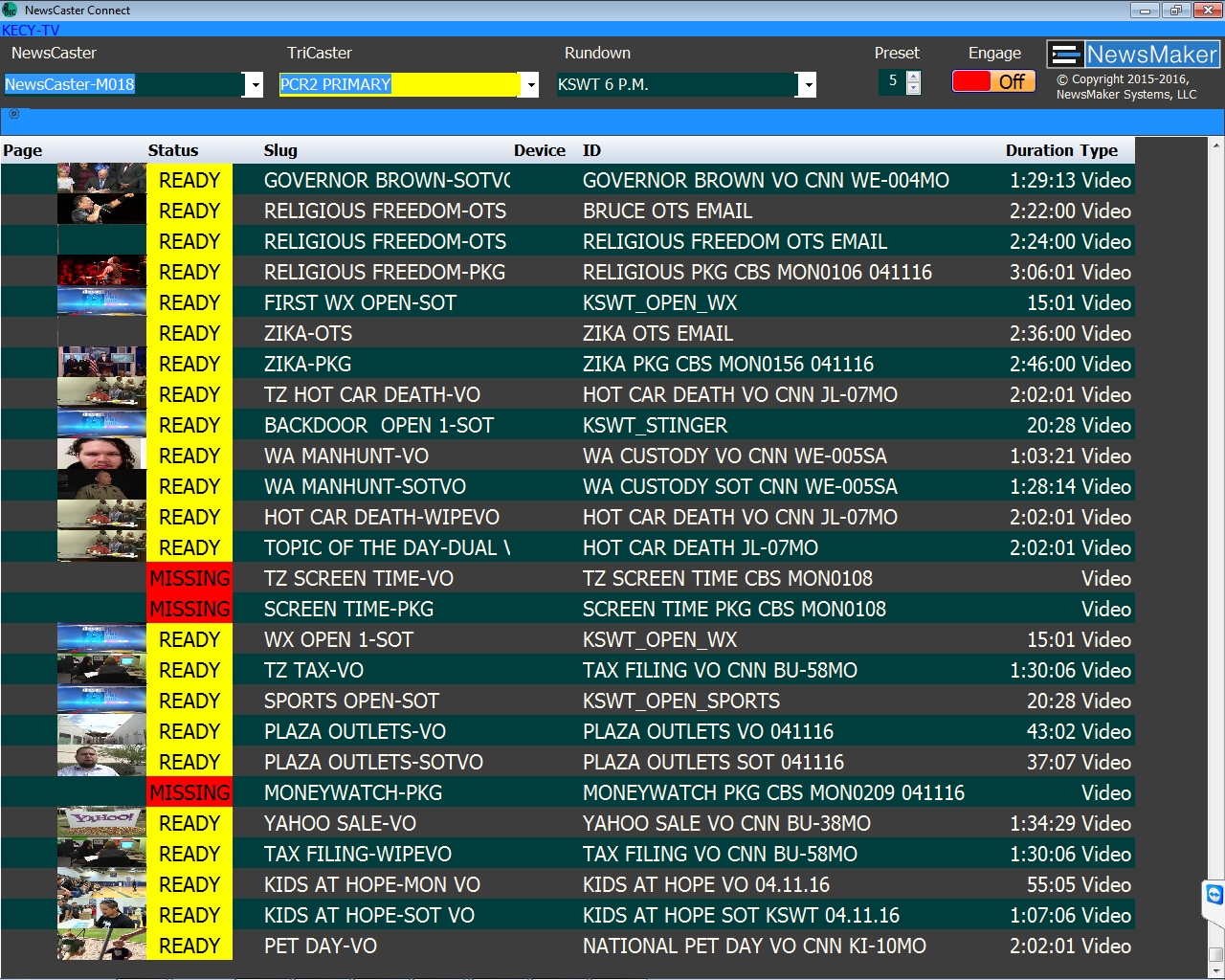 Connect in Action
NewsCaster Connect uses the MOS protocol to interact with the newsroom system. MOS objects written into the scripts are automatically arranged in the correct order for playout in the TriCaster and IP Series. Thumbnails of the graphics and clips are presented in ActiveX plugin windows on the client workstations to preview before air. All graphics, DDR and sound Media Bins are then immediately ready for air, based on the order of the rundown.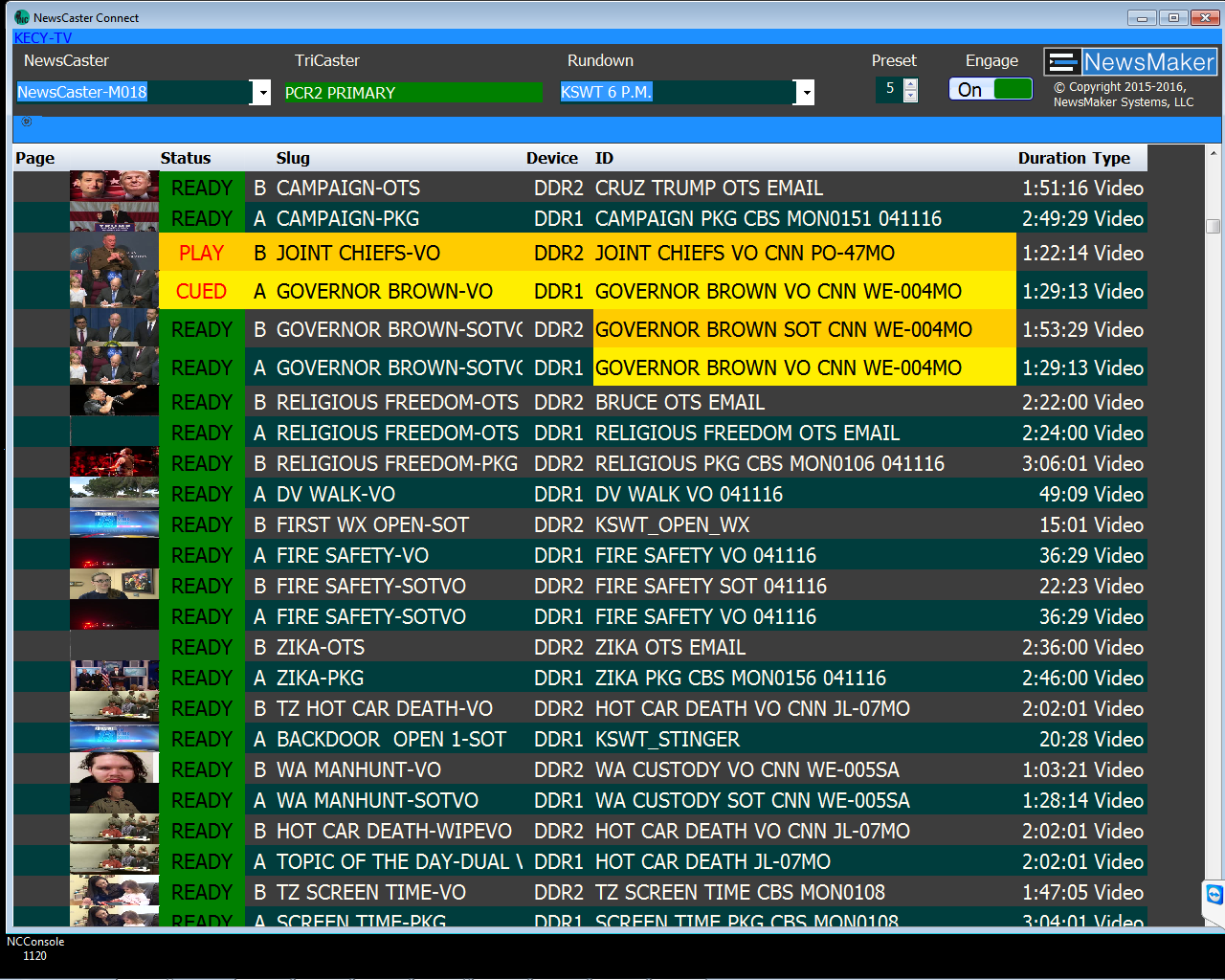 Compatability
ANNova OpenMedia, AP ENPS, Avid iNews, Octopus, and Ross Inception newsroom systems are all directly supported by NewsCaster Connect.