Providing Complete Production Control
of the TriCaster and IP Series
with your Newsroom Computer System
Basic Concepts
NewsCaster Control uses the NewsCaster Connect engine to streamline story creation and to speed the entry of often repeated sequences and steps. NewsCaster Control takes pre-defined "NewsStyles" and applies these NewsStyles for different combinations of news script elements. For example, an on camera OTS intro, to a VO-SOT, then dual box remote intro, cut to live remote, go to SOT, out to live remote, back to dual box, and finish on a center two shot, can simply be selected by a few drop down selections to create the entire series of events.
The NewsStyles
The NewsCaster Control NewsStyles bring the full power of the TriCaster and IP Series to the fingertips of the newsroom writers and producers. A complicated series like the above example can be chosen from a few NewsStyles to create the full sequence. Each part of a sequence is laid out in one of four tracks, and every track has its own start time and duration. These NewsStyles enable the creation of complex event combinations which can be scripted easily and very quickly.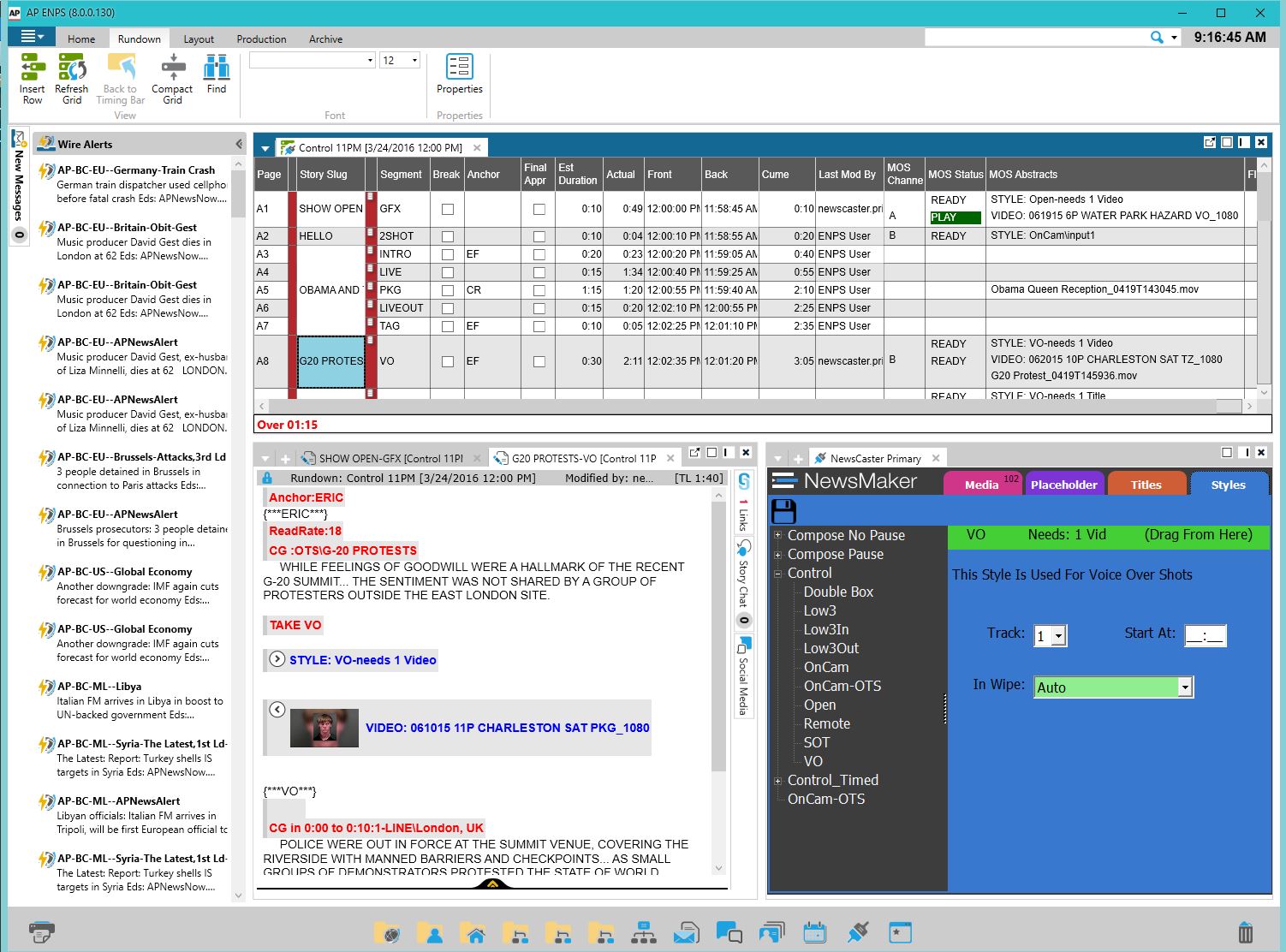 On The Air
Once the rundown is built with all of the NewsStyles and the show is ready to go, there are a number of ways the director or producer can run the TriCaster and IP Series for the show. For traditional operations, the TriCaster and IP Series control surface or monitor GUI can be used. In addition, with the NewsStyles inserted into the scripts, the simplified NewsCaster Control interface allows the operator to do a simple "space bar" to advance through each event in the rundown, and simple arrows back and forward to move easily through the rundown.